Custom Photo Mats Custom Picture Mats
Welcome to the Specialty Mats website! We create beautiful, high quality mats to feature your most precious memories.
Most Popular Matted Products
---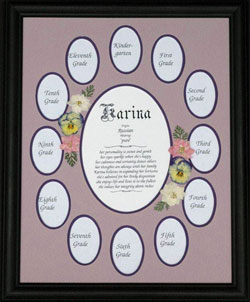 Personalized School Year Mats
Our Personalized School Year Mats are specially designed to keep your school pictures organized while you watch your child grow and change as each year goes by.
These mats can also be used to create a collage of snapshots or family photographs. They make a great gift for friends or family. These double mats fit standard 11"x14" frames.
---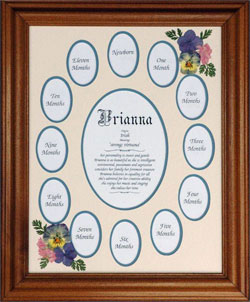 Personalized Baby Photo Mats
Our Personalized Baby Photo Mats are designed to hold monthly photographs of your baby, starting with the newborn picture and going through the first 12 months.
They can also be used for snapshots, like birthday parties, and make great baby shower gifts too. These double mats fit standard 11"x14" frames.
---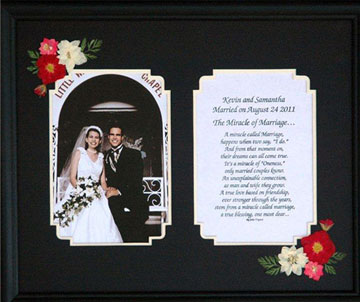 Personalized Wedding Mats
Our Personalized Wedding Mats or Picture Mats are multi-purpose mats that have three 5"x7" openings. They can be used for three pictures, or personalized with two names and a picture in the middle, or any combination.
They make a great wedding or anniversary gift. This double mat is a 10"x20" size. All mats are PH neutral to protect your photos.
Mats by Popular Sizes
Choose a custom mat by size! You may also find our custom photo mats or custom picture mats that you may personalize with a name and meaning or verse by size. What you decide to frame in the windows is up to you.
We offer several options for frames and many attractive mat color choices for the mats themselves, as well as four colors of frames from which you may choose.
Most popular searches are:
Photo Mats
Custom Photo Mats
Picture Mats
Picture Frame Mats
Custom Picture Mats